News & Events
Giving back to the community in recognition of our 25th Anniversary!
Thu, Aug 15th, 2013 (Date Posted)
Bert's Auto Parts Ltd. has always been a firm which gives back to the community and seeks to help Jamaica as a country on a whole. A couple examples of the numerous donations we have made include donations to Mustard Seed Charity, Food for the Poor and Missionaries of the Poor.
Recently in recognition of our 25th Anniversary we have provided full scholarships for several children moving on to highschool who have successfully passed their 2013 GSAT examinations with flying colors! The primary schools from which we selected students were:
Allman Town Primary School
Freeman's Hall Primary School
The students were granted full scholarships to the following traditional high calibre high schools:
We conducted a ceremony for our young scholars at the Knutsford Court Hotel in New Kingston on August 8, 2013. Here is a collage of what took place: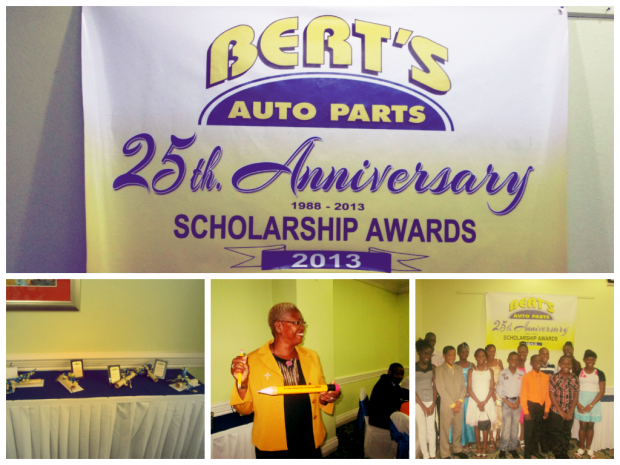 The ceremony included a 3 course meal and a award presentation for each of the children. We had the veteran educator Miss Joan Davis-Williams speak with the children and parents on how to strive towards success in their upcoming years. The children were provided with free books which will guide them not only in their schoolwork but for years beyond the classroom. Here are some more pictures of the event: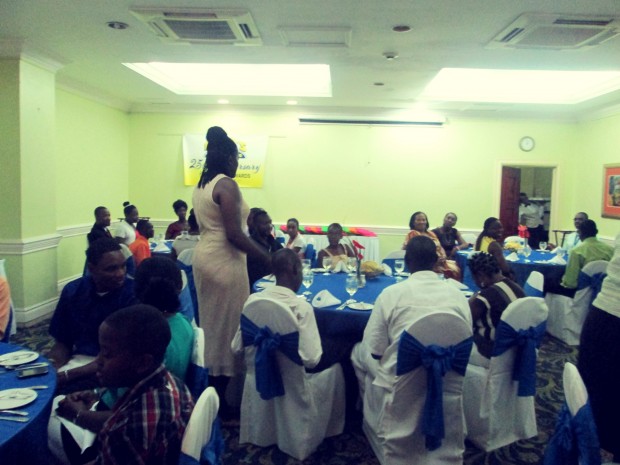 Before the 3 course meal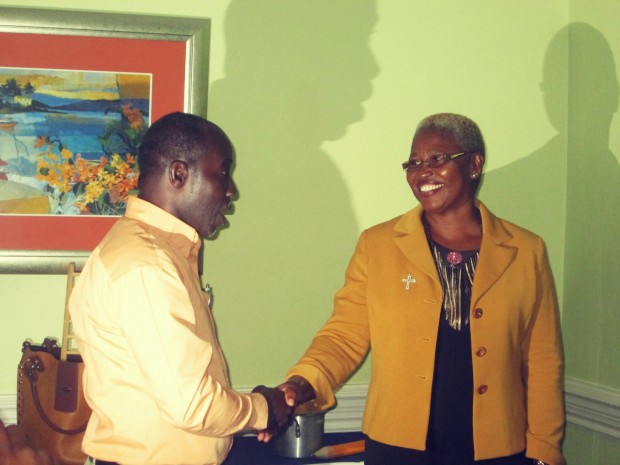 Joan-Davis Williams emotionally moves one of the parents and he lets her know how much he appreciated her speech.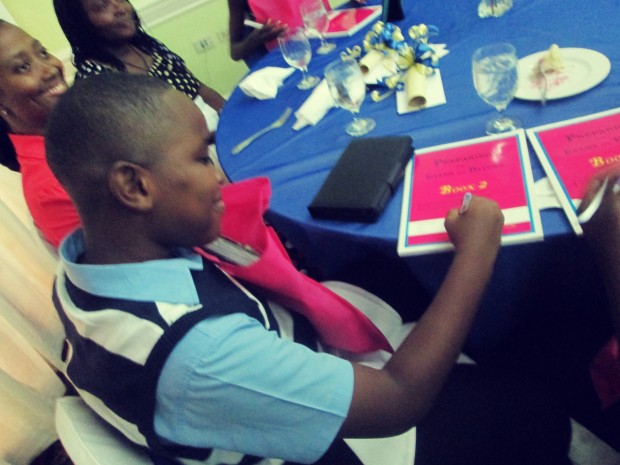 One of the scholars with one of his new books